Cassie New Album To Be Released In 2008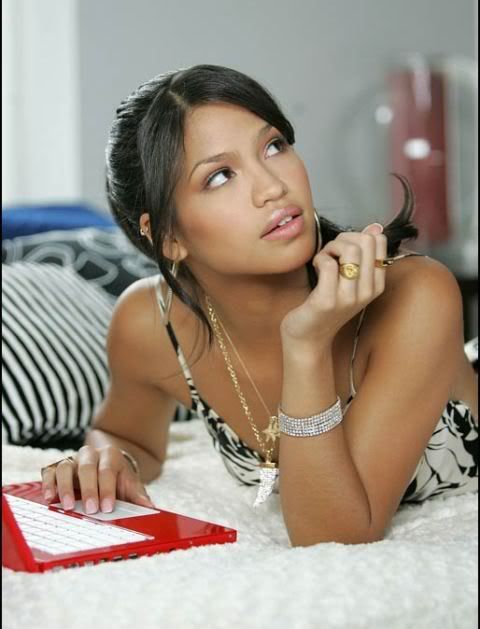 Cassie recently revealed that she has been hard at work since her big hit "Me & U" .The singer is currently preparing her second album that will be in stores in 2008 and so far she has had some of the best producers participate on her project including her mentor Ryan Leslie, Diddy, Eric Hudson, Kanye ,Brian Cox, Danja and Jim Beanz.
As far as producers, I've got to work with Puffy which hasn't happened before, which is really, really cool. He's really been hands-on with this project. I worked with Ryan Leslie of course again, I worked with Kanye, I worked with Eric Hudson, Brian Cox. Literally I worked with a whole roster of talent. Last night I got the opportunity to work with a writer by the name of Jim Beanz, we had met before but had never really been familiarized properly.

She also explained that there is no guest appearances on the LP for the moment:
I have no guest appearances so far; I'm sure that will come once we finish up and finalize the track listing and things like that.
At the moment Cassie is in the studios with Danja,the man behind Britney Spears' hit song "Gimme more".

I'm working with Danja and I was telling him, "You know that song 'Perfect Lover' on Britney's album, I love it."
He was just like, "Oh cool," and then I was telling Puffy that on his album I love "After Love" with Keri Hilson and I just found out yesterday that Jim Beanz wrote both of them. Those are two songs that I absolutely, completely love so I'm really excited to work with [Jim].
Cassie has some talented people to back her vocal flaws,so the CD should be interesting.
What are your thoughts on Cassie's upcoming album?
Category: RnB News