Ne-Yo Slams R.Kelly Over Double Up Tour Fiasco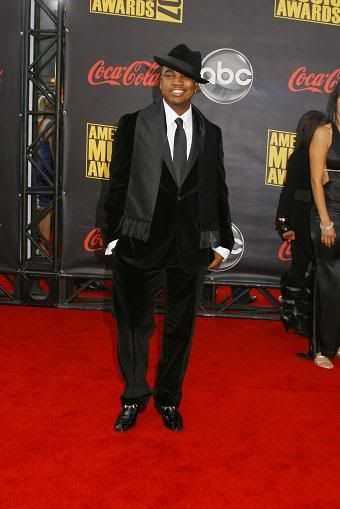 Ne-Yo talked to Big Tigger this morning and explained the real reasons why he was dropped from the R.Kelly Double Up tour.Ne-Yo revealed that his departure was not due to contractual issues but because R.Kelly created unnecessary drama.
He adds that Kelly took up all 7 available dressing rooms for himself and told him and his dancers to go get ready in their bus.According to the artist R.Kelly also got jealous of the rave reviews he was getting saying:

"I believe it was because the first few reviews of the show, people were talking more about my set than his," he told the BET cable network.
"I am disappointed that I won't be able to perform for my fans,"
"I love being on stage in front of fans because of the immediate feedback you get. You know right away if they are feeling you; and they were really feeling our show.
He said during the interview that he still respects R. Kelly musically, but not as a man.
Nonetheless Ne-Yo hopes to get back on stage very fast for his loving fans,but this time he will most likely be touring as a solo artist.
Ne-Yo spoke with Big Tigger on the real reason he got booted from R.Kelly's tour.
[audio:http://www.rnbmusicblog.com/wp-content/uploads/neyo-on-r-kelly.mp3]
Category: RnB News