Usher Collaborating With Michael Jackson On New Album?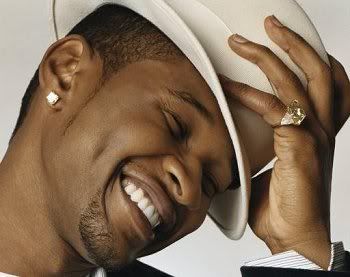 Usher Raymond recently sat down with SONIA MURRAY of Accessatlanta,to talk a little bit about his upcoming album that will be released sometime in 2008.The R&B star revealed:


"I've been diligently working on creating a masterpiece. It's going to be out first or maybe the second quarter. I see the second quarter of next year. And there will be a video and single out at the top of the year."
But the most interesting part of the conservation was when he revealed that he was trying to collaborate with the King of Pop Michael Jackson and T-Pain on a song.Usher explained:
"It's been created, but it's not recorded. And as long as Michael is open to it, hey, anything goes."
I hope Usher will find a way to work with Michael because that would be something really big.
Category: RnB News